Snap-on's FJ200 - Raising the bar and your expectations of performance
The FJ200, 2 tonne Floor Jack has a ground breaking design with features not offered on other floor jacks in the market.
Designed for longevity and durability, the exclusive Snap-on jack chassis is made of steel plate with re-enforcing upper and lower flanges for added strength, making this the perfect purchase for use in any professional garage environment.
The low height of 89mm allows you to easily gain access under a variety of vehicles, with the added feature of a lift arm that is contoured to allow clearance with vehicle's rocker panels. With the help of the dual-pump pistons the jack is able to reach an industry leading maximum height of 58cm after just four full pump strokes, allowing you to reach service height efficiently and move onto the next job.
Each wide track front wheel has a positive lock nut retention system which is stronger than other models. In addition, both wheels also have integrated grease fittings for quick and easy maintenance. At the heart of the floor jack is an innovatively designed power unit featuring polyurethane U-cup seals and high performance hydraulic oil that helps ensure a long productive service life.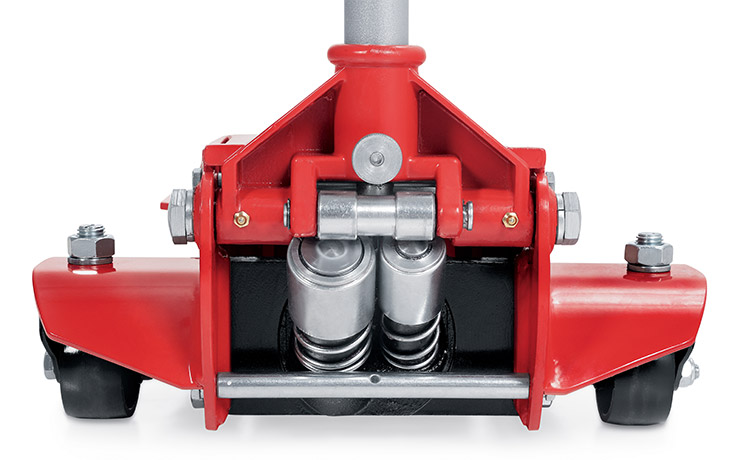 Speak to your franchisee to find out more or for a demo.
9 Dec 2023